Hello friends!
The campaign has been live for less than a month but it already feels like forever ago. But thanks to your help, we can already say: this is a mighty success for the future of e-bikes.
Here's a quick rundown of what we've achieved so far with your help: 
- Added nearly 500 new people to our community of riders
- Raised over 3264% of our goal ($976,185 as of today!)
- Featured in hugely influential media outlets including Bike Rumor, Clean Technica, and Electrek.
- Finalized all Dec. ship date e-bike production and shipping with many more to come!
Can you help us hit $1,000,000 raised and make our dream come true? We're hoping to get there by this time next week. We're just a little over $20,000 away, can you help us raise it?
DON'T FORGET -- we will be releasing this much-requested sleek bike bell once the campaign hits $1 Million USD. Big clunky bells are a thing of the past.  Here is what this sleek yet loud bell looks like. This bell really sings: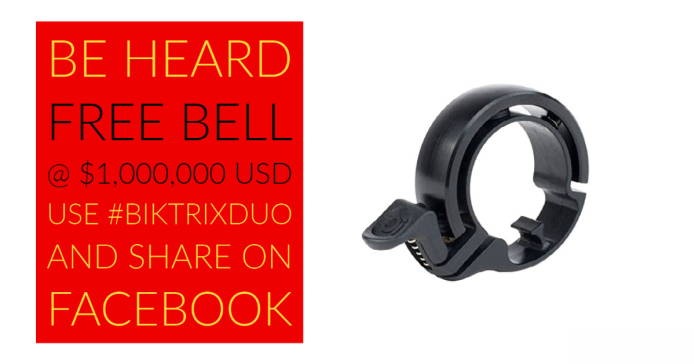 To get in on this stretch goal sooner, share the campaign with your friends!