From all of us at Biktrix, we are humbled and excited to see your support. We can't wait to get all of your bikes out to you!
Question of the day:
Q: Are there really 4 bikes to pick from? I'm confused.
A: We are sorry for this confusion. There are indeed 4 bikes to pick from. We have been selling these as 2 bikes with 2 upgrades (these show up once you select a bike as a perk) on the Indiegogo perks.
We'll break this down for you:
Bike 1: Juggernaut Duo: This is our entry-level groundbreaking eBike that comes with a 750W Hub Drive, Torque Sensor, and 9-Speed components.
Duo is good for moderate hills and easy to use - because the motor is located inside the wheel, the bike's gears are only for the rider's feet. This is great for beginner riders who are not too comfortable using bike gears.
Price: $1399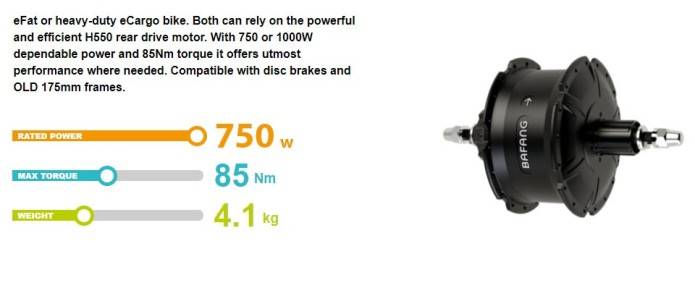 Bike 2: Juggernaut Duo + Mid-Drive Motor Upgrade: This bike replaces the above Hub Drive with a 750W Mid-Drive Motor. All other specs are the same as above. Major difference: The Mid-Drive Motor is lighter and has more torque (120Nm) which makes it better for climbing hills & flats alike.
Because the mid-drive motor drives power to the rear wheel via the chain, it uses the gears as a transmission. This means that the mid-drive has maximum torque for climbing hills on the lowest gear and max speed on the highest gear. This mid-motor comes with a high-definition cadence sensor for smooth pedal assist.
The Mid-Drive Motor is a $200 option that is sold as an upgrade.
Price: $1399 + $200 = $1599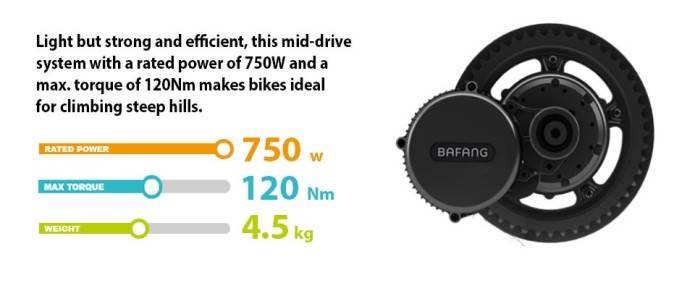 Bike 3: Juggernaut Duo HD: This bike offers better components and is equipped with a strong 1000W Mid-Drive Bafang BBSHD motor. With 160Nm of torque, this bike will blast through any hills with ease. The BBSHD motor comes with a high-definition cadence sensor for smooth pedal assist.
Price: $2799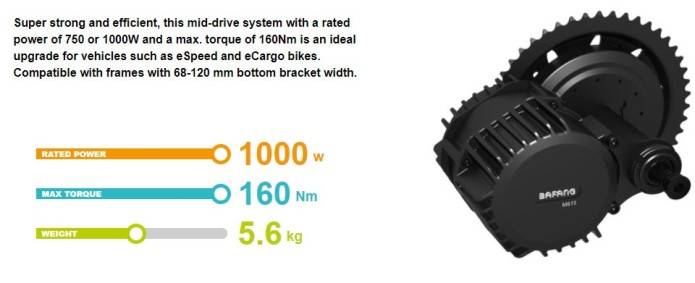 Bike 4: Juggernaut HD Duo + Torque Sensor: Same specs as Juggernaut HD Duo, with 1 major difference: the motor is upgraded from a BBSHD to a Bafang G510/M620 Ultra motor. This motor offers the same power as a BBSHD (160Nm torque) but is equipped with both a torque and a cadence sensor. This makes the assist feel much smoother than just a cadence sensor. This is the do-all end-all of ebike motors on the market today.
Price: $2799 + $200 = $2999