Choose from our collection of customizable electric bikes. There's a fit and style for almost everyone.
ALL-TERRAIN ELECTRIC BIKES
Juggernaut eBikes are a ton of fun and perfect for commuting on the street or ripping up hills and off-road. Wheels can be swapped between fat bike or plus size mountain bike wheels. With mid-drive motors and multiple options, Juggernaut bikes are powerful, comfortable, and can be customized just for you.
COMFORT CRUISER ELECTRIC BIKES
Stunner bikes are comfort cruiser electric bikes that offer a sit-up-straight riding position. These eBikes are best for street riding and moderate trail rides. Riding a Biktrix Stunner is often compared to riding a fast couch on wheels. With three different models to choose from; Stunner, Stunner LT, and the Stunner X, the Stunner series offers something for everyone.
20x4", 24x4", 26x4" Tires
PRE-SALE (MID-JUNE SHIPPING)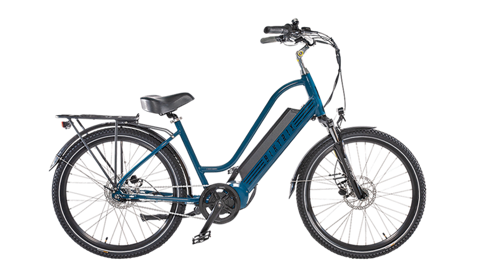 5-speed Sturmey Internally Geared Hub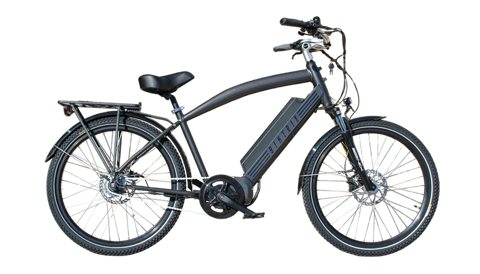 5-speed Sturmey Internally Geared Hub
Commuter eBikes like the Biktrix Swift are for convenient daily travel. They are the perfect balance between comfort and control. These bikes provide an upright rider position, making it easy to see the road. A Biktrix commuter eBike will swiftly and effortlessly take you from home to work or school, on errands, or just around town.
FOLDING AND CARGO ELECTRIC BIKES
The Kutty, Skycap, and Moto electric bikes make up this series. Kutty eBikes are versatile and handy. Equipped with a powerful rear hub motor, they're fast and fun. The Biktrix Kutty folding electric bicycle is the eBike you can take everywhere you want to go.
Skycap is the workhorse cargo eBike in our lineup. With an extended rack for precious cargo and a total payload capacity of 380lbs, the Skycap is perfect to haul all that you need.
The Moto is the latest bike in the trendy moped-style eBike class. With optional dual batteries, you can cruise city streets all day long.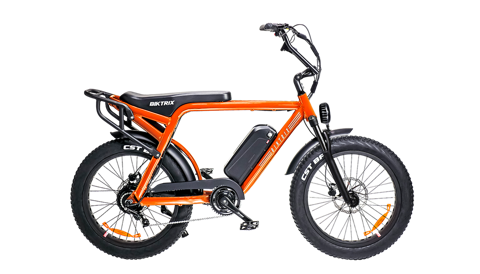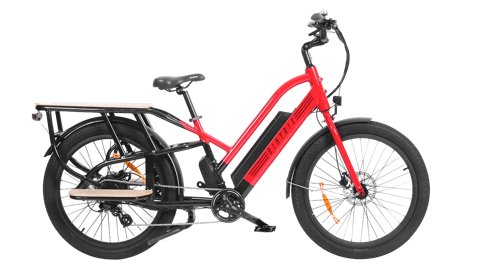 Check out our demo and clearance models.